Grant County Fire Emergency and Burn Ban
As of January 1, 2022, Grant County's Fire Emergency and Burn Ban has expired. There are no burn restrictions in place at this time.

To find out the daily North Dakota Fire Danger Rating Map, use the following links:

North Dakota Fire Danger Rating Map
This Fire Emergency and Burn Ban declaration is in effect when the North Dakota Rangeland Fire Index Rating is in the Moderate, High, Very High, or Extreme category and or a Red Flag Warning has been issued for Grant County, North Dakota and effective from September 15, 2021 thru December 31, 2021.
What's Not Allowed: Open Burning: Includes burning of leaves, grass clippings, garbage pits, construction debris, fallen trees, crop residue or hay land, sloughs, and campfires or bonfires.
What's Allowed: Controlled devices to including gas, charcoal, or wood-fired grills, patio fireplaces, gas camp stoves, and smokers and closely monitored private small burn barrels that are located on a hard, non-organic surface and 15' away from vegetation and an extinguisher or water is available on site.

A Red Flag Warning means combined temperature, humidity and winds will produce an increased risk of fire danger. See map below for alerts.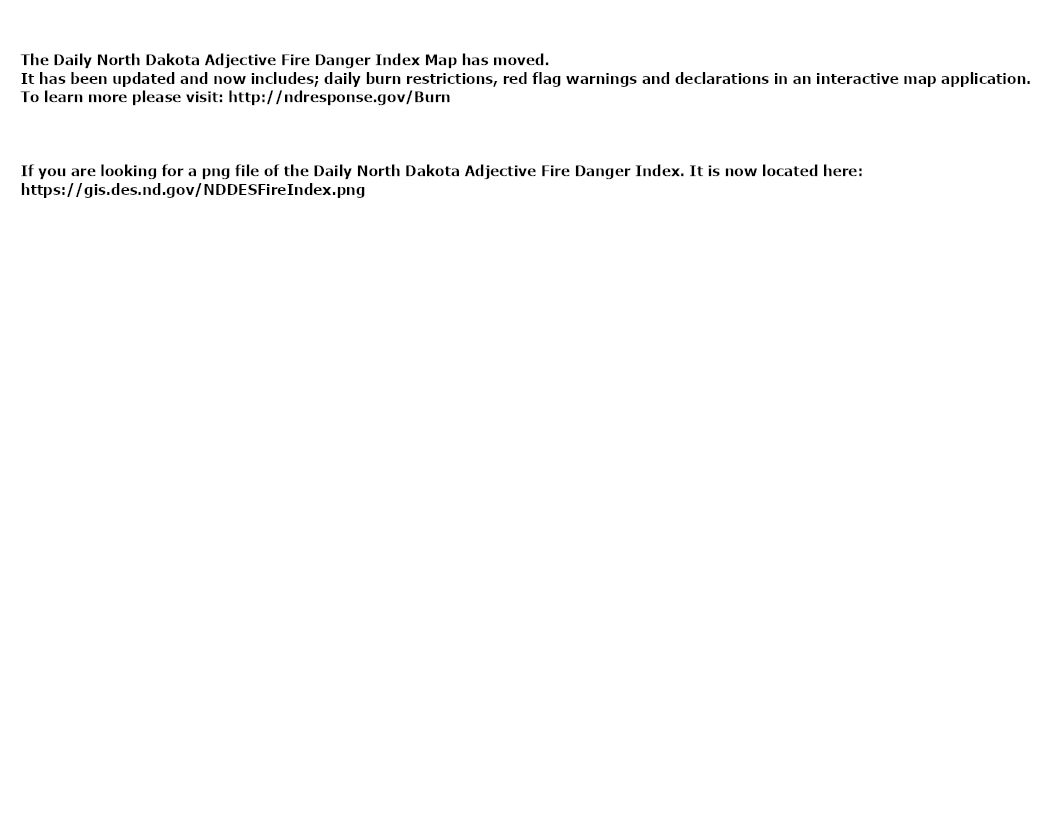 ---
Grant County Fire Emergency and Burn Ban - Currently Expired. No restrictions are in place at this time.

Grant County Controlled Burn Procedure